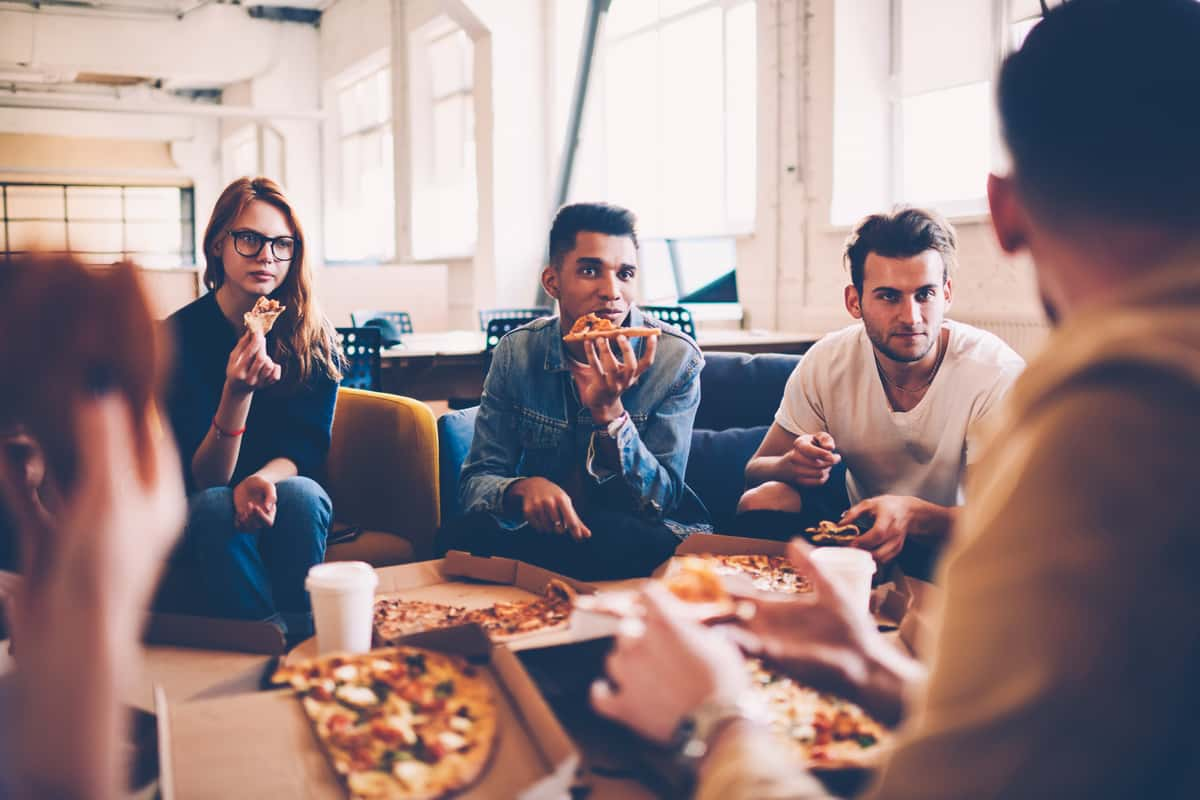 Office Catering
Office Catering: A Post-Covid Look
Last Updated 8/9/2023
The pandemic is officially over. Companies are demanding to see their employees in the office. Remote work was indispensable during the height of Covid-19 when the pandemic was a national emergency. Zoom meetings from your kitchen table were routine. And, even sometimes from your car if you had to run out for a booster shot or groceries.
As the virus started to wane we entered a new normal where remote work was still common and if you ever went to the office it was one day a week. Usually on Wednesdays and other than that the kitchen table was your main place of business. But now even Zoom is mandating that their customers come to the office at least two days a week. If Zoom is asking their employees to come back you can expect more companies to do the same if not more.
Not too long after the curve started to flatten, a handful of elite CEO's started to gripe that remote work hurts productivity and collaboration. With a long held bias towards the Puritan work ethic, America started to listen and the refrain went from work from home to get back to the office. As such, some companies have taken a hard line when it comes to returning to the office. Take it or leave it is the line at Tesla. Wall Street feels the same way with JP MorganChase CEO Jamie Dimon decrying that remote work does not work for younger staff, management or "spontaneity."
To lure employees back, employers are dangling inducements. According to EZ Cater, the largest aggregator of catering orders for over 100,000 businesses, free lunch determines how employees plan their in-office visits. Free lunch is considered the most important perk with only getting five extra vacation days ranking higher by employees surveyed by the catering app.
Maybe there is no coincidence that the list of the most successful companies today includes those that also happen to spend the most on catering, i.e. Google, Apple, Amazon, Microsoft and Facebook. No surprise: Self-avowed enemy of remote work, Jamie Dimon and his bank are also on the list of catering big spenders.
Even with free turkey sandwiches and chocolate chip cookies, the great return to the office has been glacial by Puritan standards due to fierce resistance. Tens of thousands of Amazon employees signed a petition against the company's return-to-the-office mandate. The mandate required employees to appear in the office at least three days a week and It was rejected by human resources. Petitioners may take solace in that it did give management pause as sympathetic statements have been made by Amazon bosses since the effort.
As a matter of fact, we saw our catering book go from a hefty portion of our business to zero in the pandemic. The return to the office has turned things around for our catering department as meetings are being held. Meetings are not happening with the regularity that they did pre-covid but they are happening. For instance, they are happening at universities and hospitals, two major sub segments of the office catering market.
Our company motto is "Catering Since The 70s." Covid-19 was a once in a lifetime pandemic similar to the Spanish Flu that changed the way we work and brought the world let alone our catering department to a halt. We sympathize with everyone who lost a loved one as a result. With the ordeal of covid behind us, we are finding strength in the little things like still being able to say–Catering Since The 70s.
Click the link if we can help with catering for your next meeting or party.