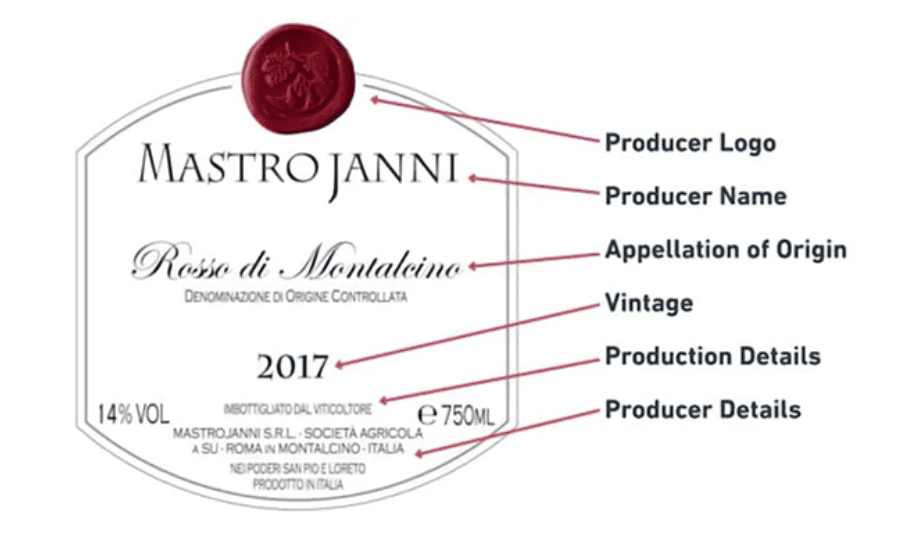 Italian Wine Labels: The Horror
Italian Wine Labels: The Horror
Italian wine labels are excruciating to read. Just ask any non-Italian speaking person who has attempted to read one.
If anything printed across an Italian wine label is going to compute in your brain without the help of ChatGPT 17 (the latest version of ChatGPT was stumped so we had to take a ride into the future and it was not until the the17th iteration was released that the large language model was able to help) you are going to have to learn the meaning of a tenuta or poggio. The former means estate and the latter means hill. But do not dare think you are ready to grab a bottle off the shelf at your local wine shop and be able to decipher what's in your hand with those two words in your back pocket. That was just the warm up.
Irrespective of classification and regulation requirements that govern what needs to be crammed into an Italian wine label it is the ultimate language barrier. Italian wine labels are written in Italian so non-native speakers are disadvantaged. But now you know how to say hill in Italian.
Bad habits die hard. Italian wine labels are inextricably rooted in tradition and convention. Better luck changing the lunar calendar than getting an Italian winery to alter the way they label their wines. The hallmarks to Italian wine labels include the following: producer's logo, producer's name, appellation of origin, vintage, production details and producer deets as well.
The producer's logo will likely be a family crest or coat of arms. Maybe a motto too, one of which comes to mind, "Il nostro vino ha un sapore così buono che non abbiamo messo molto impegno nell'etichetta." Translation: Our Wine Tastes So Good, We Did Not Put Much Effort Into The Label."
So storied wineries like Antinori and BIondi-Santi rarely update their labels. The motto mentioned is purely fictional and neither winery has ever publicly subscribed to that position but after 26 generations of slapping abstract labels to their wine bottles in Antinori's case it does not seem far-fetched.
For all this horror, Italian wines are exquisite. The Greeks used to refer to Italy as "Oenotria" (the Land of Wine). Italy is home to a million vineyards, 2,000 native grapes, twenty appellations and dozens of sub regions.
Politically, in ancient Rome, drinking wine daily was considered a necessity–a pillar of a robust democracy. No country has ever surpassed Italy in the production of wine. Italy dwarfs California in production by two times the amount that the Golden State produces. Epic Italian varietals like barolo and brunello regularly dominate 100 point wine lists. Thus, Italians do not take their fermented grapes lightly and they do not make their labels easy to read. Some things may be worth the struggle.