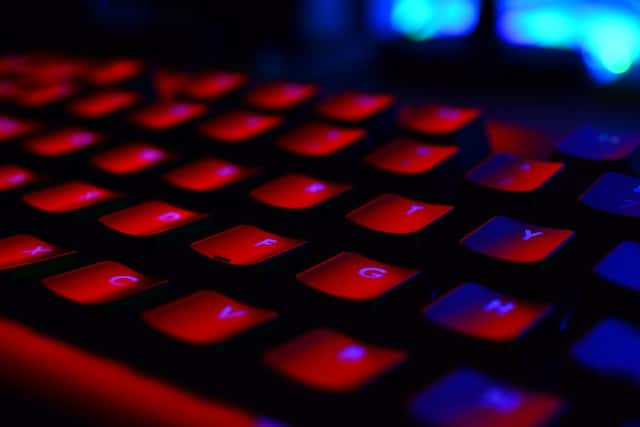 Spacebar
A Blog
Do Italians Celebrate St. Patrick's Day?
In recent years, St. Patrick's Day has become increasingly popular in Italy, particularly in larger cities with diversity. 
Top Ten Pizza Topping Combinations
If there was a food that did not need an introduction, it's pizza. Imagine trying to introduce acai bowls to a hungry crowd. The wonder of pizza is partly based on the countless combinations that you can create with various pizza toppings. Whether you are a traditionalist who enjoys classic toppings or a maverick who likes kimchi on their pizza, there is a pizza for everyone. Here is a Top Ten list.
Catering, a frequent theme, on the big screen and television
It has been said that nothing happens until it is consumed. The internet has supplanted so much since it was invented by former Vice President Al Gore (it was actually invented by the Department of Defense) but food, movies and tv shows still reign supreme in terms of consumption. And, when you combine all three you can safely tell the internet to hold your coffee when it comes to consumption.  
How To Make Pizza From Scratch Kind-Of

Pizza is a beloved dish enjoyed by people of all ages and cultures. If we did not sincerely believe this we would not have opened a chain of pizza shops serving the Northern Virginia and Washington, DC communities. Whether you prefer a classic Margarita or Macaroni and Cheese Pizza (we call ours the MicMac), making pizza at home can be a fun and rewarding experience. In this step-by-step recipe, we will show you how to make a delicious homemade pizza with store-bought dough.


Office Catering: Post-Covid
The pandemic is officially over. Companies are demanding to see their employees in the office. Remote work was indispensable during the height of Covid-19 when the pandemic was a national emergency. Zoom meetings from your kitchen table were routine. And, even sometimes from your car if you had to run out for a booster shot or groceries.  

As the virus started to wane we entered a new normal where remote work was still common and if you ever went to the office it was one day a week. Usually on Wednesdays and other than that the kitchen table was your main place of business.  


Punctuality Is (Almost) Everything When It Comes To Catering
As longtime caterers, we have found that we are not judged so much on the food but whether or not we showed up on time. It is hard not to feel some disappointment after obsessing about the freshness of the bread for our sandwiches or arduously sifting through a pile of tomatoes for the firmest and no one notices because we are always on time. After decades of catering various events, from office luncheons to graduation parties, what invariably ranks high on feedback is punctuality. 
Creating Perfect Pizza: The Three Pillars You Need to Know
No one ever does anything alone and I did not unlock the secret to perfect pizza. Jeff Varasano did. Bronx, NY born, Jeff Varasano is the owner of a pizzeria in Atlanta who wrote the 22,000 word definitive guide that reads like scripture. Every word is filled with passion. Full disclosure, the three pillars to the perfect pizza are germane to the Neapolitan style, not the American style that we espouse at Bozzelli's.  
Thinking Outside The Pizza Box: Great for Social Media But Not For Sales
Unconventional pizzas are hugely popular on social media. Just try scrolling through a post or reel of a slice of a Flamin' Hot Cheetos without stopping. It's nearly impossible. Some may deride the product as "carnival food" but the pizza is a visual bonanza like Christmas at Bloomingdale's and was made for Instagram and TikTok, the picture/video sharing apps.  


Italian Wine Labels: The Horror
Italian wines. This nod to our heritage was short-lived because we quickly learned the American market is dominated by Cali Cabs. As such we pivoted but then after a closer look at the Italian wines that were collecting dust on our shelves we noticed something.  



Cautionary Tale: The Uncorking of Famed New York Wine Shop, Sherry Lehmann
Wine is more than just a beverage; it is art. We like to refer to it as glass art around our wine shop. At the corner of Park Ave and 59th Street in Manhattan, there was a wine shop that stood as the standard for service and selection–Sherry Lehman (SL for short as part of their logo read).  

Over the years, this FAO Schwarz for oenophiles developed a loyal client base and garnered a sterling reputation. However, as with all stories, there came a turning point. Writers, from books to tv, will say that success is cumbersome because at some point the winning has to stop if there is going to be a story to tell.  
Not Italy But Greece: The Untold Epicenter of Olive Oil Production
When it comes to the golden elixir known as olive oil, most people immediately associate it with the Mediterranean region. While both Greece and Italy are renowned for their rich olive oil heritage, it is Greece that stands as the true epicenter for olive oil production in the world. In this blog post, we will explore the historical, geographical, and cultural factors that have elevated Greece to its preeminent position in the olive oil industry.


Why It's Always Miller Time: Wine's Slow Enjoyment Clashes with America's Need for Speed
Unlike beer, which can be shotgunned in a matter of seconds, or hard liquor that is frequently consumed as a quick shot, wine is an elixir of complexity. Maybe that's why I'm still waiting for wine pong to become a thing. Wine's flavors unfold gradually, inviting us to engage all our senses and take our time and--chill. Wine is never smooth, it may be satiny mid palate with a lingering old world finish but it is never smooth like a shot of bourbon or lager on tap. Wine demands patience. I recall tasting with a sommelier who berated me (only to make the point, he was the coolest somm ever) for not admiring the garnet hue of a Virginian Nebbiolo. (Yes, Virginia makes Nebbiolo.)
Calculating the Right Amount: How Much Food to Order Per Person for Your Catering Event"

Planning a catering event can be both exciting and challenging. One of the most crucial aspects of event planning is determining how much food to order per person. Ordering the right amount ensures that your guests are well-fed without excess waste. In this blog post, we'll guide you through the process of calculating the perfect food quantities to make your catering event an outtathisworld  success.

How to Determine the Perfect Amount of Pizza for Your Catering Event
Pizza is a crowd-pleaser that can elevate any catering event, from birthday parties to corporate gatherings. However, determining the right quantity of pizza to order can be a daunting task. You want to ensure that there's enough to go around without overordering and creating unnecessary waste. In this blog post, we'll guide you through the steps to calculate the perfect amount of pizza for your catering event.
The Savory History: Unraveling the Etymology of the Cheesesteak and the D.C. Steak Sub
The cheesesteak, a delectable sandwich beloved by many, holds a special place in the hearts of food enthusiasts. While it may seem like a straightforward combination of thinly sliced beefsteak and melted cheese within a soft roll, the story behind its etymology is as rich and flavorful as the sandwich itself. Join us on a journey through time and taste as we delve into the intriguing history of the cheesesteak, and explore how it has a regional cousin in the D.C. area known as the "steak sub."